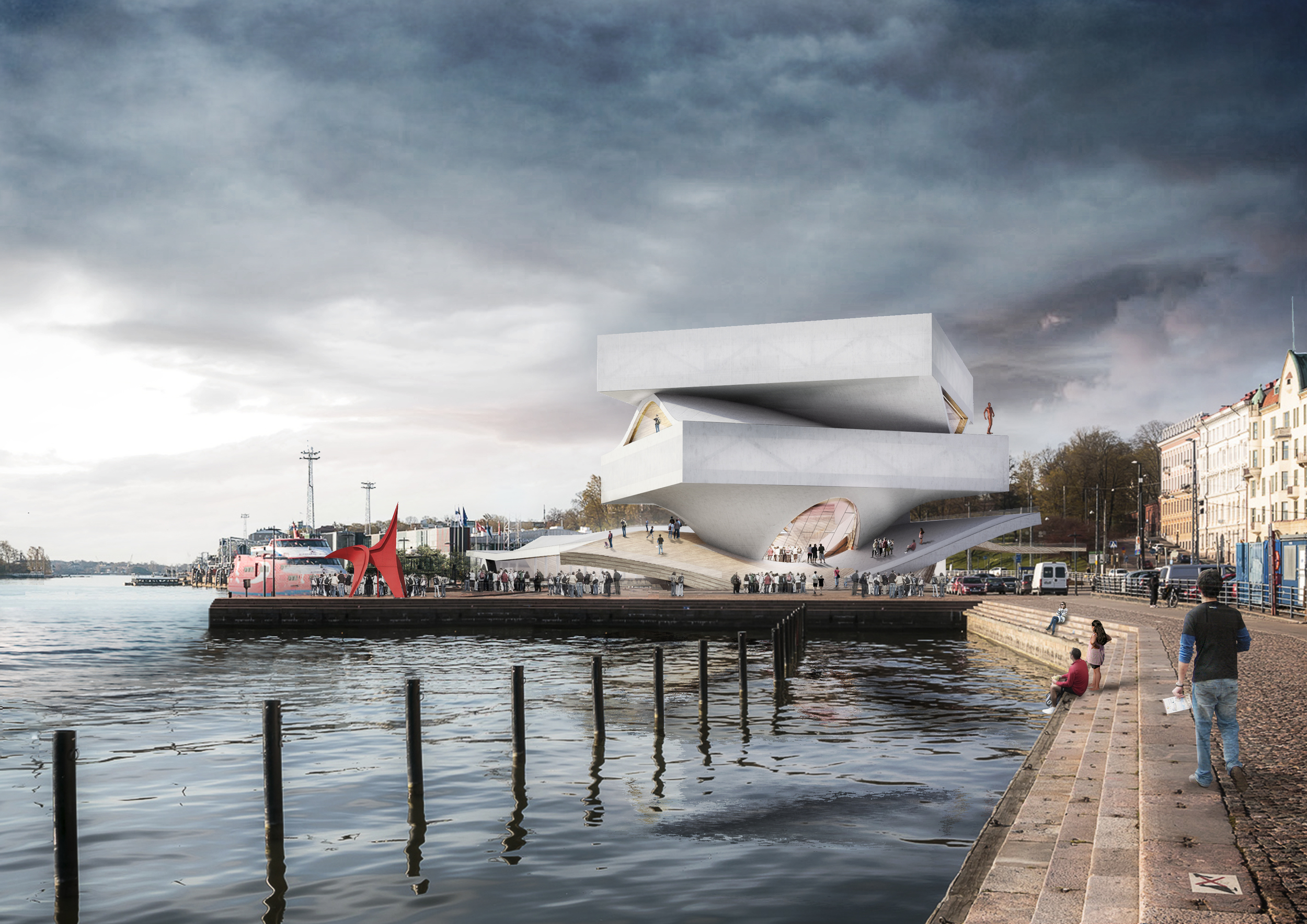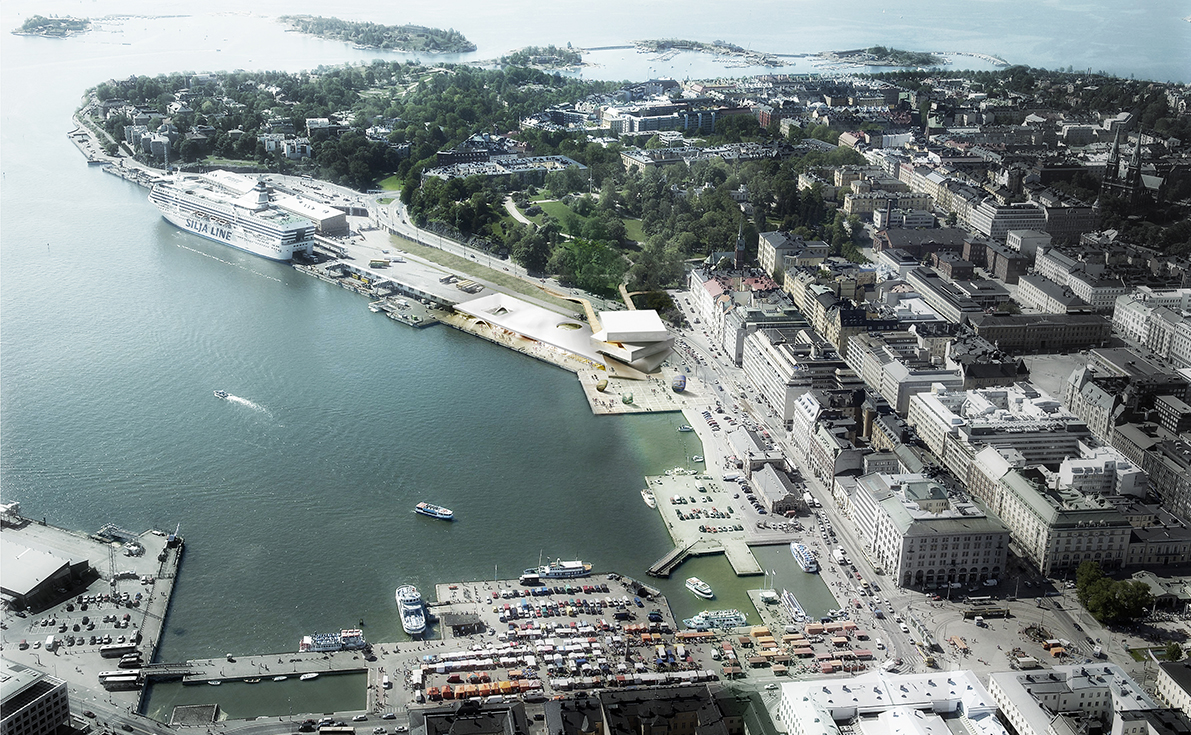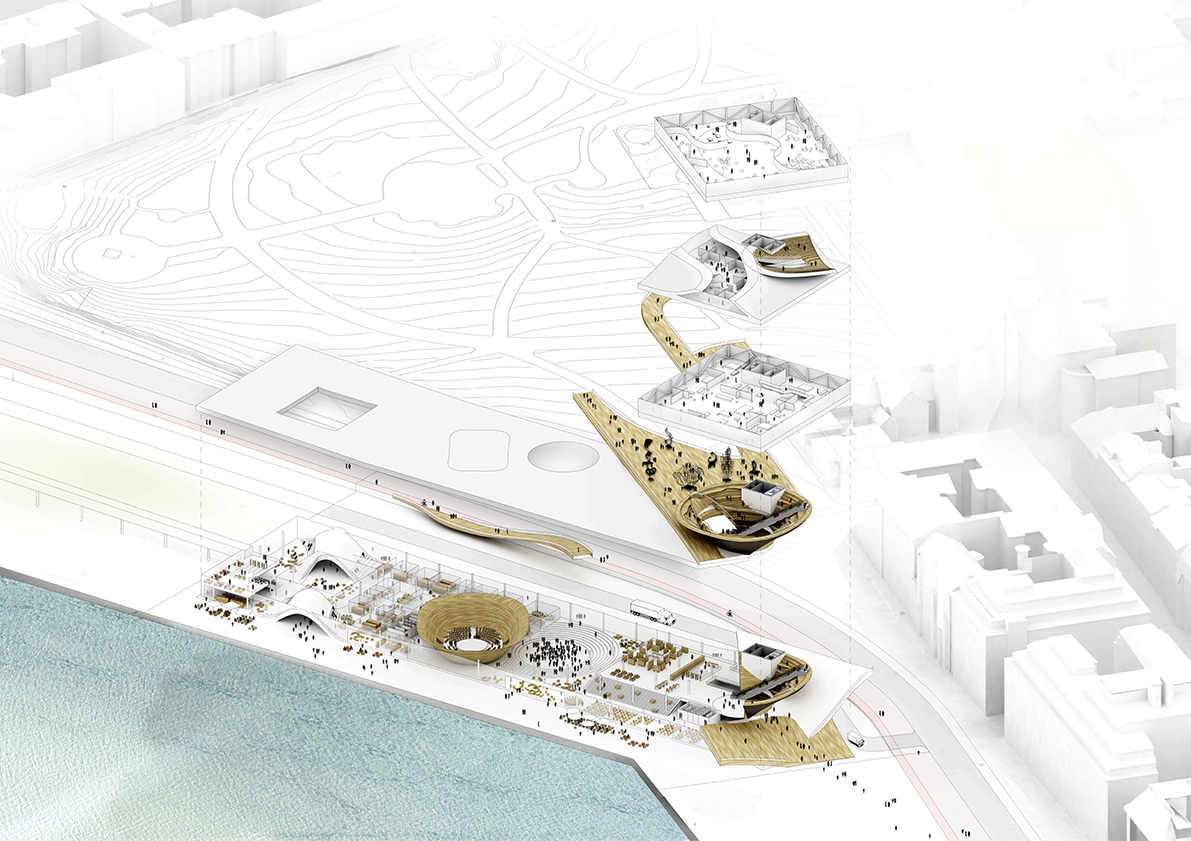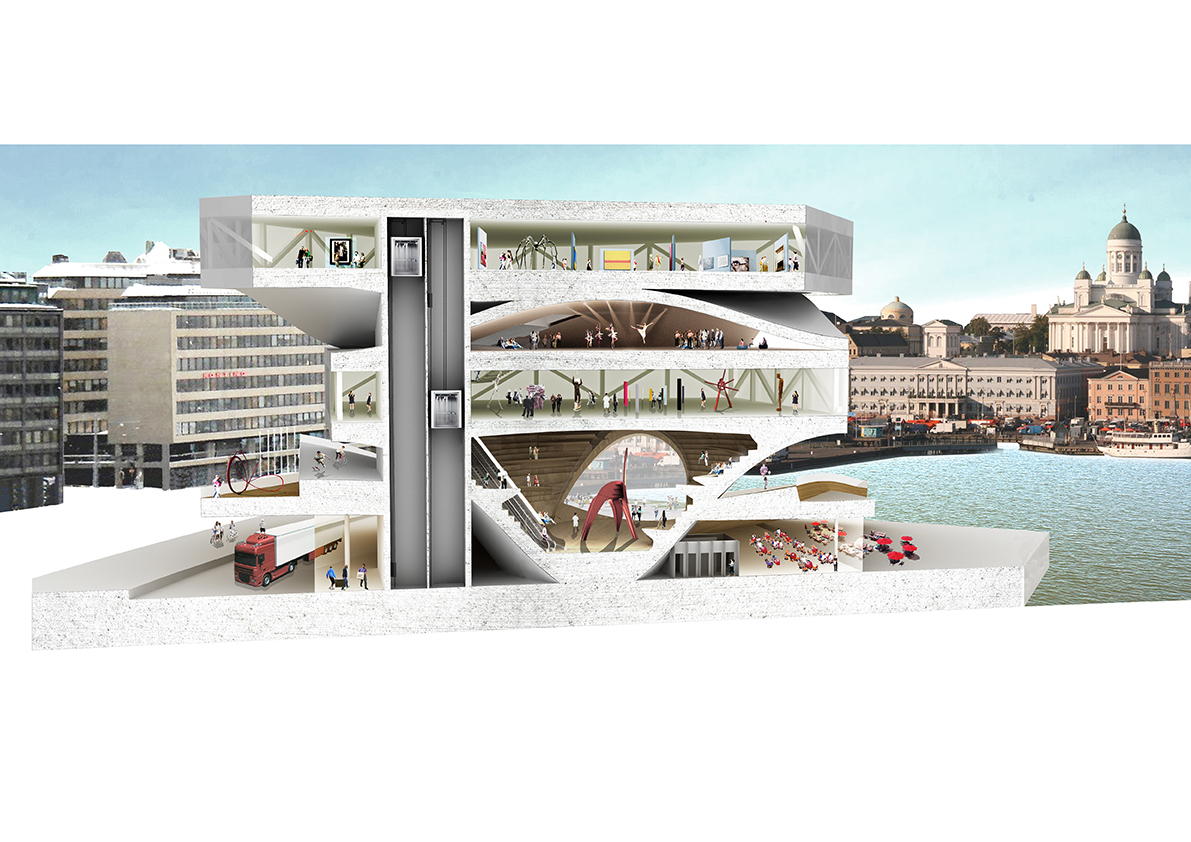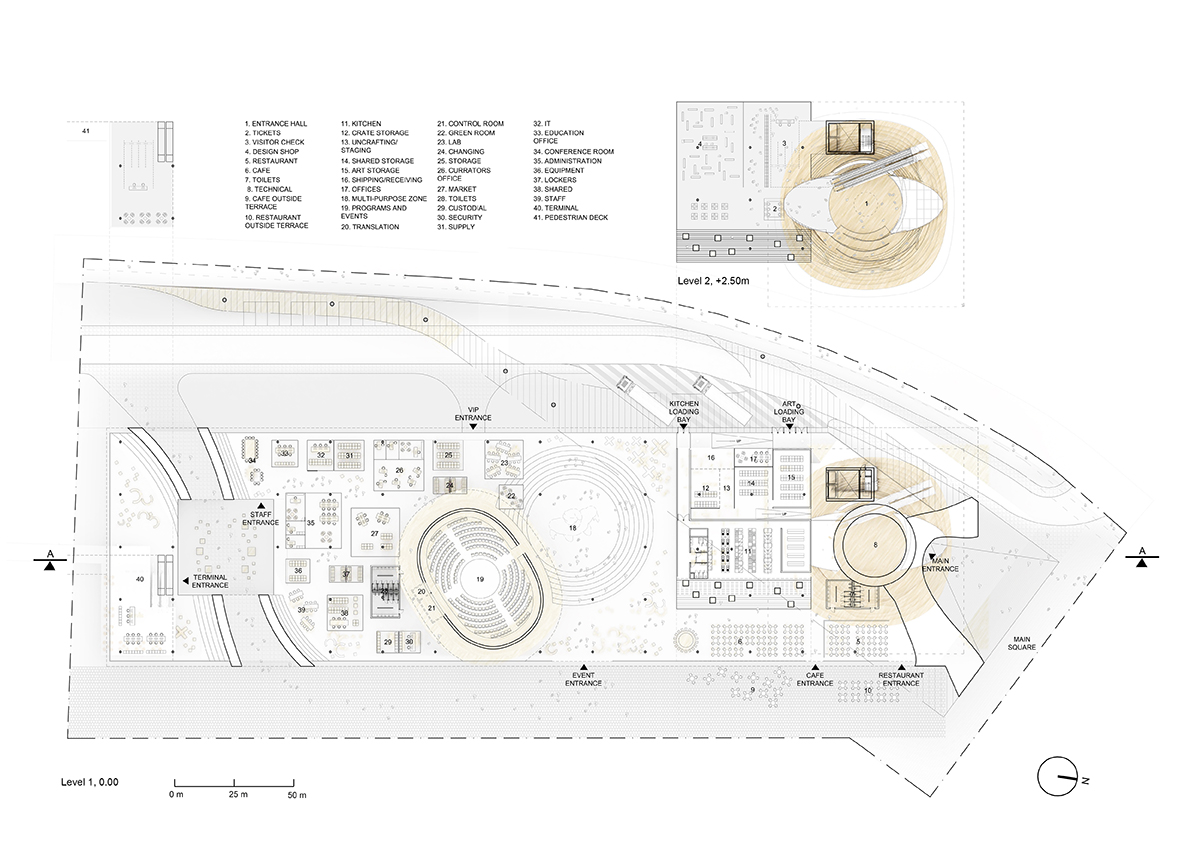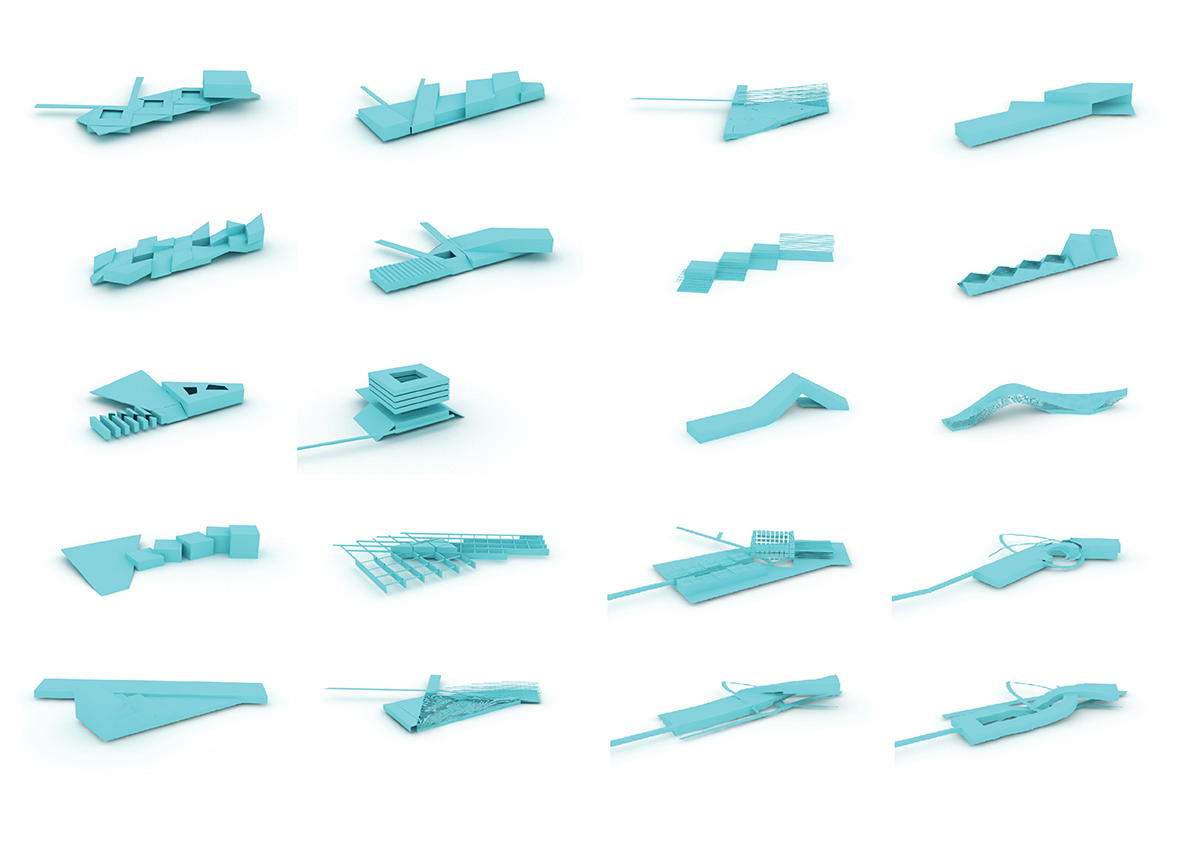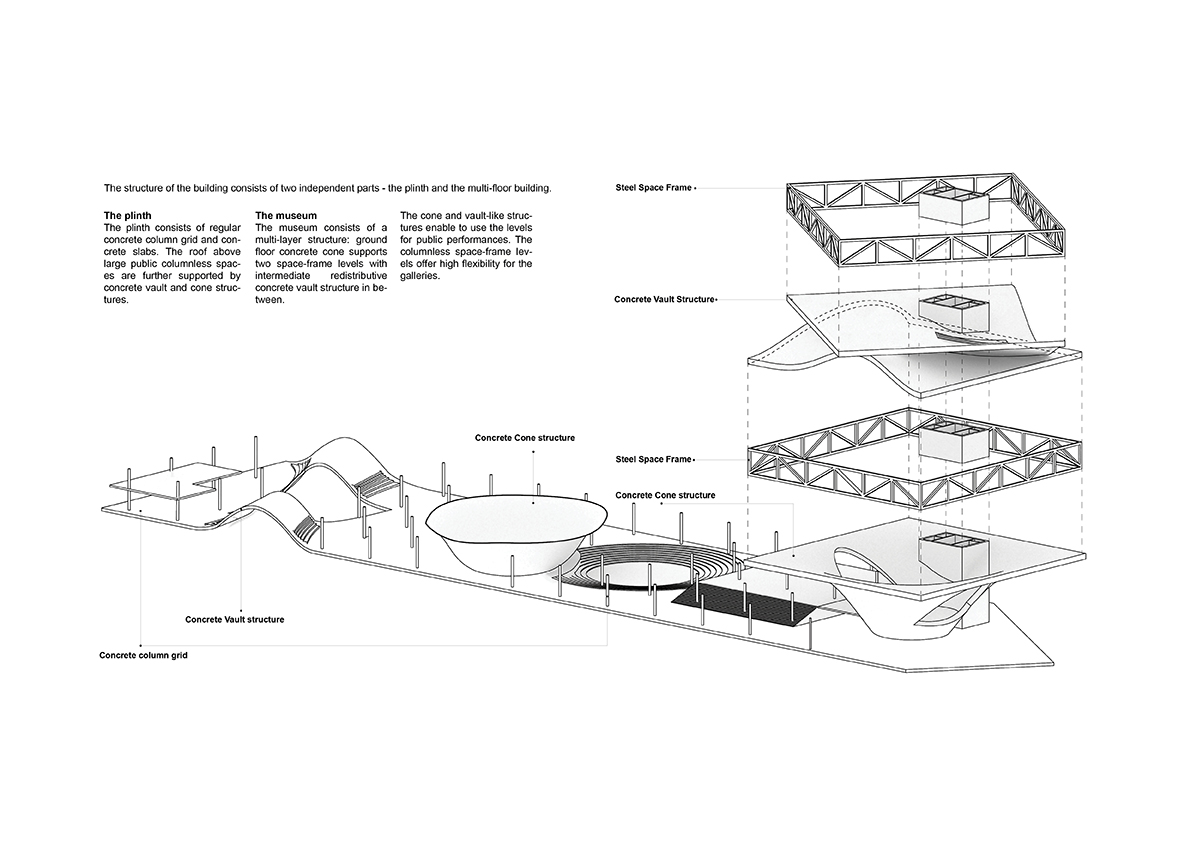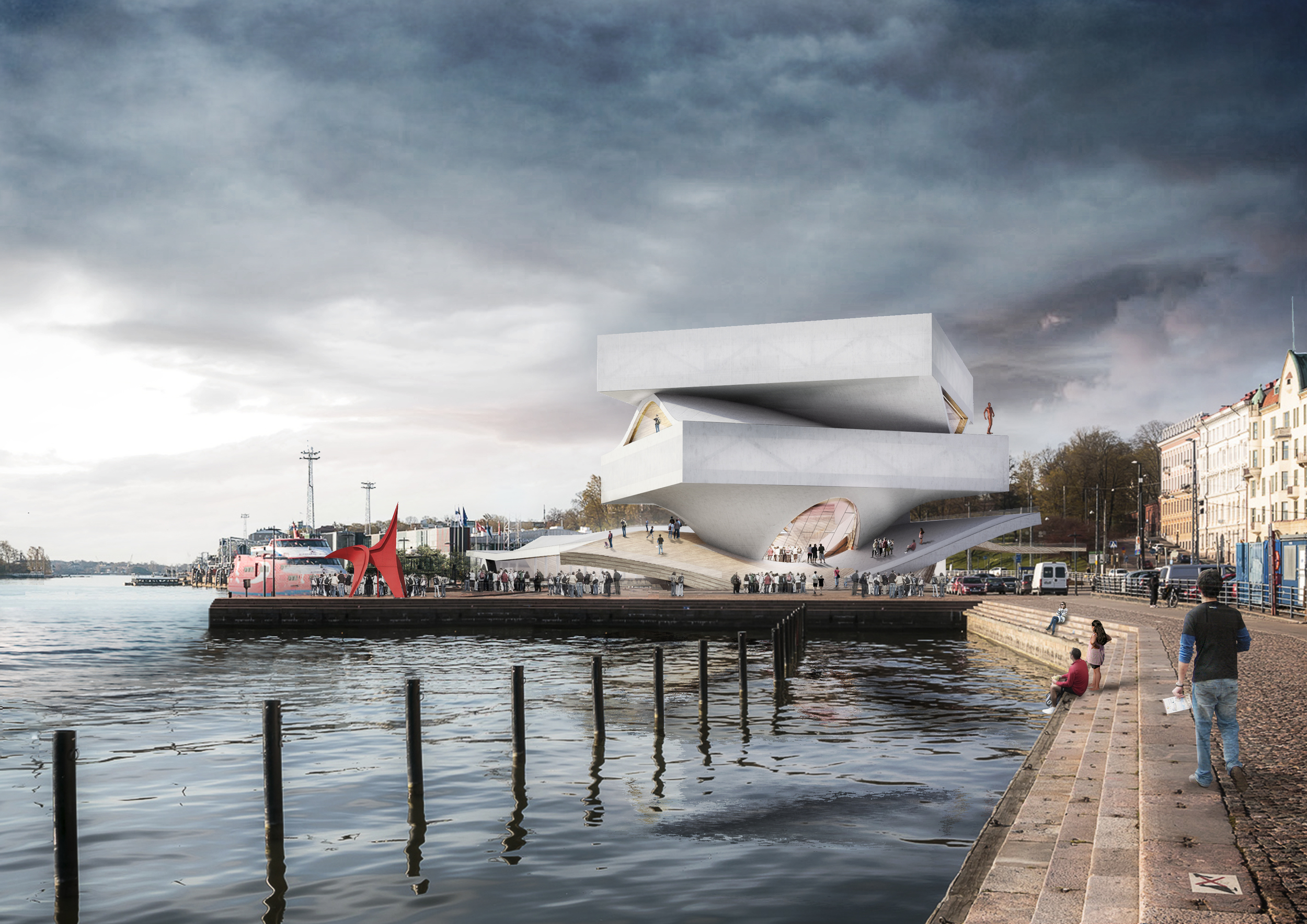 The museum acts as an urban connector in a place where two urban grids merge into each other. The direction of the North-South axis from the City Hall to the Museum is the most important in terms of connectivity. Second important axis is the harbor grid along the waterfront. The intersection of the grids of the city and the harbor is characterized by the Museum.
The program is divided clearly into vertical volume of the museum and the plinth. The museum tower consists of a 4 levels of generous exhibition spaces that ensure both: extreme flexibility and curatorial freedom, and specificity of the space. The arrangement of programs in the plinth is a free plan: the facilities are freely distributed in the ground plan, creating diverse in-between spaces among them.
The sustainability strategy focuses on three main issues: lowering the carbon emissions through construction, application of smart systems and sensible use of materials.
CREDITS
Team: Kai Yu, Jingru Zhang, Alan Hackl, Gabriele Matuzeviciute
Team Leader: Ignas Rackauskas
Associate-in-charge: Mindaugas Glodenis
Partner-in-charge: Yong Cui